Download Tales from the Crossing: The Captain's Chair
Free Download Tales from the Crossing: The Captain's Chair Game
Title: Tales from the Crossing: The Captain's Chair
Genre: Adventure, Casual, Indie
Franchise:
Tales from the Crossing
Release Date: Apr 2022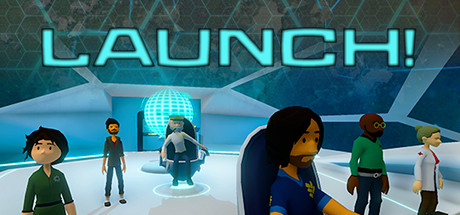 About This Game
DESCRIPTION
Take command as Captain of The Majestic to explore exotic locales, meet new species, and reveal the ultimate truth behind just why the star outside that window is NOT Proxima Centauri. Choose a side in local conflicts—or don't. Your ship, your crew, your call in this episodic narrative-based puzzle game that updates the classic point and click adventure style.
With a washed-up racer, a Luddite mechanic, a sociopathic doctor, THE influencer of the century—his hair! *swoon*—and a university professor waaaay too excited about the dos and don'ts of first contact, what could possibly go wrong? That would depend on your definition of wrong…
The Captain's Chair is a classic point-and-click style, narrative-driven puzzle game, and the first in a series created by RifRaf games set in the universe of The Crossing.
With this purchase, you will receive Episode 1 of Tales From The Crossing: The Captain's Chair, as well as any additional content packs including new stories and new missions.
⁃ Choose your Captain to take charge of an experimental engine meant to ferry passengers to the far reaches of the galaxy.
⁃ Complete missions and solve puzzles to advance the plot.
⁃ Interact with objects and characters on The Majestic and throughout the exotic locales you'll visit in this series.
⁃ Cement friendships, solidify alliances, avoid making enemies—or not. YOUR choices will determine the fate of you and your crew.
⁃ Download updates to learn more about The Crossing, your true mission, and whether or not you'll ever see home again.
System Requirements
Minimum:

OS: Microsoft® Windows® 7
Processor: Intel i3 2.0 GHz
Memory: 2 GB RAM
Graphics: Intel HD 3000 or better
DirectX: Version 10
Storage: 1 GB available space
Recommended:

OS: Microsoft® Windows® 8.1 64-bit or higher
Processor: Intel i5 2.5 GHz
Memory: 4 GB RAM
Graphics: NVIDIA GeForce GTX 460 / Radeon HD 6750 (or higher)
DirectX: Version 10
Storage: 1 GB available space